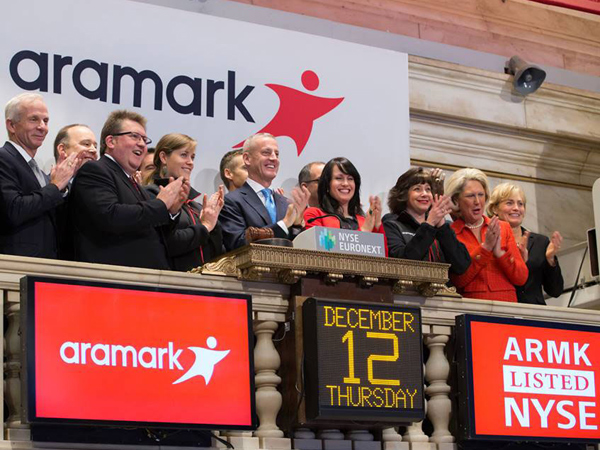 Aramark IPO in the Spotlight
Law360, New York (December 2, 2013, 3:12 PM EST) -- Private equity-backed Aramark Holdings Corp. on Monday outlined plans to price its initial public offering between $20 and $23 per share, valuing the food services provider at roughly $5.3 billion in its third go-round as a publicly traded company.

An updated prospectus shows that the Philadelphia company plans to put 36.3 million shares into public hands, raising $833.8 million if the stock prices on the high end of the given range.
Of the total units covered in the offering, Aramark is selling 28 million shares and certain stockholders are contributing the rest, according to the filing.

Among the investors selling shares...
Stay ahead of the curve
In the legal profession, information is the key to success.
You have to know what's happening with clients, competitors, practice areas, and industries. Law360 provides the intelligence you need to remain an expert and beat the competition.
Access to case data within articles (numbers, filings, courts, nature of suit, and more.)
Access to attached documents such as briefs, petitions, complaints, decisions, motions, etc.
Create custom alerts for specific article and case topics and so much more!
TRY LAW360 FREE FOR SEVEN DAYS