Dual-class listings
Johnson & Johnson (JNJ) (Consumer health products: baby care, skin care, oral care, wound care and women's health care; Medical devices: diabetes care, diagnostics, orthopaedics, neurological disease, vision care, infection prevention, cardiovascular disease and aesthetics; Pharmaceutical: cardiovascular and metabolic diseases, immunology, infectious diseases, neuroscience, oncology)
Juniper Pharmaceuticals, Inc.
(JNP) (Women's health)
Karyopharm Therapeutics Inc. (KPTI) (Drugs for the treatment of cancer and other major diseases)
KemPharm Inc. (KMPH) (IPO in April 2015: Specialty pharmaceutical company: prodrugs that are designed to improve one or more attributes of currently approved drugs; pipeline includes pain, ADHD and CNS indications)
Lannett Co Inc. (LCI) (Generic pharmaceuticals)
Lipocine Inc.
(LPCN) (Testosterone replacement)
McKesson Corporation (MCK) (Pharmaceutical distributor; software; automation technology; business services and consulting; Health Mart retail pharmacy franchises)
Melinta Therapeutics, Inc. (MLNT) (Antibacterial products used in the treatment of infectious diseases)
Merck & Company, Inc.
(MRK) (Pharmaceuticals: cardiovascular, diabetes, general medicine, immunology, infectious diseases, oncology, respiratory, women's health; Vaccines, Animal Health Products)
Midatech Pharma plc (MTP) (Oncology treatment and supportive care products)
Moleculin Biotech, Inc.
Historical IPO Database
(MBRX) (IPO June 2, 2016: clinical stage pharmaceutical company, anticancer drug candidates)
Mylan Inc. (MYL) (Generic, branded generic and specialty pharmaceuticals)
Neos Therapeutics, Inc. (NEOS) (IPO in July 2015: Attention deficit hyperactivity disorder)
Novan, Inc.
(NOVN) (IPO September 21, 2016: late stage pharmaceutical company; dermatology therapies)
Novartis AG (NVS) (Switzerland: eye care, generic pharmaceuticals, medicines, over-the-counter products, vaccines)
Novo Nordisk (NVO) (Denmark: diabetes and other serious chronic conditions)
Novus Therapeutics, Inc.
Shanghai Pharma Could Raise Up To $1.5 Billion In IPO
(NVUS) (Specialty pharmaceutical company: ear, nose and throat disorders)
Oasmia Pharmaceutical AB (OASM) (IPO in October 2015, Sweden: Human and animal oncology)
Oculus Innovative Sciences, Inc. (OCLS) (Specialty pharmaceuticals: dermatological conditions and advanced tissue care)
Odonate Therapeutics, Inc.
(ODT) (IPO December 7, 2017; pharmaceutical company: cancer)
Opko Health Inc. (OPK) (Point-of-care diagnostics; molecular diagnostics, pharmaceuticals, vaccines)
OptiNose, Inc. (OPTN) (IPO October 13, 2017; specialty pharmaceutical company: ear, nose and throat products)
Oramed Pharmaceuticals Inc.
(ORMP) (Israel: platform for oral delivery of drugs)
Pacira Pharmaceuticals, Inc.
(PCRX) (Pharmaceutical products for use in hospitals and ambulatory surgery centers)
Phibro Animal Health Corporation (PAHC) (Animal health and mineral nutrition company focused on animals for food production)
Pernix Therapeutics Holdings, Inc.
(PTX) (Specialty, primary care and generic medicines; neurology and pain management)
Perrigo Company (PRGO) (Ireland: generic over-the-counter, prescription pharmaceuticals, nutritional products, active pharmaceutical ingredients)
Pfizer, Inc.
(PFE) (Consumer healthcare products; vaccines; oncology; examples of medicines include treatments for the following areas: cardiovascular/metabolic, inflammation, neuroscience, pain, rare diseases, women's/men's health)
PLx Pharma Inc.
An exchange showdown
(PLXP) (Develops safer/more effective aspirin products using its PLxGuard delivery system)
Prestige Brand Holdings, Inc. (PBH) (Brands include Chloraseptic, Clear Eyes, Compound W, Efferdent, Monistat, Luden's, Nix and PediaCare)
ProPhase Labs, Inc. (PRPH) (Over-the-counter cold remedy, consumer health products, natural base health products, supplements, cosmeceuticals)
Recro Pharma, Inc.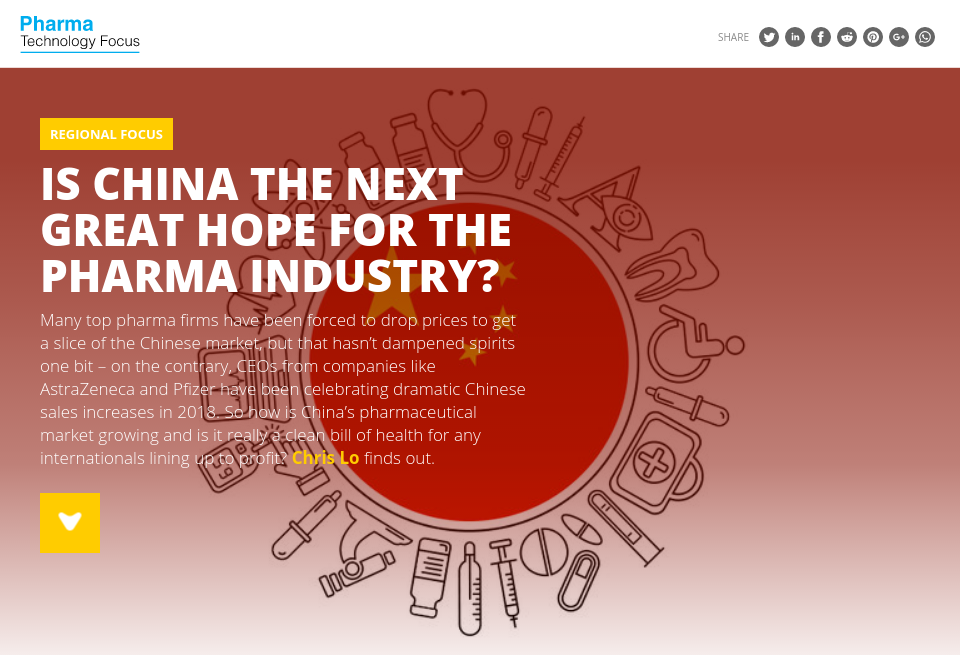 (REPH) (Non-opioid therapeutics for the treatment of acute post-operative pain)
Repligen Corporation (RGEN) (Consumable products used in the process of manufacturing biological drugs)
Ritter Pharmaceuticals Inc. (RTTR) (IPO in June 2015: Specialty pharmaceutical company: gastrointestinal diseases)
Sanofi (SNY) (France: animal health products, consumer healthcare products, generic drugs, vaccines; drugs for diabetes, rare diseases, multiple sclerosis and oncology)
Savara Inc.
(SVRA) (Specialty pharmaceutical company: rare respiratory diseases)
scPharmaceuticals Inc. (SCPH) (IPO November 17, 2017; pharmaceutical company: products designed to be delivered via subcutaneous (under the skin) administration)
SCYNEXIS, Inc. (SCYX) (Serious and life-threatening invasive fungal infections)
Sol-Gel Technologies Ltd. (SLGL) (IPO February 1, 2018; Israel: pharmaceutical company: dermatology)
SteadyMed Ltd (STDY) (IPO in March 2015: Specialty pharmaceutical company; pump delivery products for injectable drugs)
Supernus Pharmaceuticals, Inc.
(SUPN) (Central nervous system diseases, epilepsy)
Taro Pharmaceutical Industries Ltd. (TARO) (Israel: generic and branded prescription; over-the-counter pharmaceutical products)
Teligent, Inc.
(TLGT) (Generics: topical and injectable prescription medicines)
Tetraphase Pharmaceuticals, Inc. (TTPH) (Antibiotics platform based on the tetracycline core)
Teva Pharmaceutical Industries Limited (TEVA) (Israel: generic drugs, specialty pharmaceuticals, active pharmaceutical ingredients)
The Medicines Company (MDCO) (Acute cardiovascular, surgery and perioperative, infectious diseases)
TherapeuticsMD, Inc.
(TXMD) (Products specifically for women: prescription, generic prescription, and over-the-counter products)
Valeant Pharmaceuticals International, Inc.
Recently Priced
(VRX) (Canada: specialty pharmaceuticals, branded generics and consumer products)
VTV Therapeutics Inc. (VTVT) (IPO in July 2015: Clinical stage pharmaceutical company:  cancer, central nervous system disorders, diabetes and metabolic disorders, inflammation)
Zoetis Inc. (ZTS) (Animal health medicines and vaccines, diagnostic products and genetic tests)
Zogenix, Inc.
(ZGNX) (Therapies for CNS and pain-related conditions)
Zosano Pharma Corporation (ZSAN) (IPO in January 2015: Drug delivery: osteoporosis, hypoglycemia and migraine)