By Wayne Carnall, PwC Partner
I recently presented at one of PwC's IPO conferences to a room full of CFOs, controllers, heads of corporate strategy and other executives interested in taking their companies public.
My presentation covered information about how to interact with the SEC during the preparation phase leading up to having your registration statement declared effective. Given my experience on both sides of the IPO process – as the former Chief Accountant in the SEC's Division of Corporation Finance and working on many IPOs at PwC, I was able to provide a unique perspective on interacting with the SEC and highlight ways to help achieve goals throughout the IPO process.
Here are five of the key tips I offered that stand out in my mind as the most important ways to help companies of various sizes interact with the SEC to help achieve a successful offering.
In particular, I'm focusing on the preparation of your Form S-1 Registration Statement – which includes the Prospectus.
1.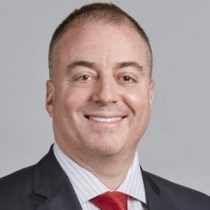 The investor is your audience
You want to avoid comments from the SEC, so it seems logical to write your prospectus for that audience. However, they are not your audience.
Insight into the costs of going public and being public
Some companies make the mistake of writing an overly technical document with the hope of avoiding SEC comments and speeding up the process. This can lead to the inclusion of information that is irrelevant and unnecessary, and thus may be confusing. Your target audience is the investor – write for them.
Your prospectus is a communications document – as well as a compliance document – and you should provide the most useful information needed for an investor to make a decision about your company.
2. Surprise – acquisitions can cause long delays
In my years of experience, the biggest surprise companies encounter while preparing their prospectus is the need to provide financial statements for a previously acquired business.
Access the capital that will fuel your future
When an acquisition has occurred in the past, the seller was likely under no obligation to provide the information needed to prepare financial statements and have those statements audited. Hence, it's not uncommon for an IPO to be significantly delayed because of the inability to provide the required financial statements.
If you are considering an IPO in the next few years, and are undergoing an acquisition, also consider including a provision in the agreement that the seller will provide the financial statements that are required by the SEC.
3. Don't rush it
The IPO process is a long-term endeavor.
IPO services
The preparation period, or "readiness", can be 12-24 months depending on the maturity of the company. During this time, it's important to accurately assess and identify gaps in your company's preparedness.
IPO Valuation Model
If you try to rush through it, it could end up taking longer. I've seen several IPOs go off course because either the company or an advisor established an unrealistic timetable and they tried to speed through the process, ultimately submitting a document that was not complete.
At end of the day, companies that do so could end up going effective later than if they had approached the timetable on a more realistic basis.
Source: PwC
4.
Contact us
Be in charge
You're going to need a range of experienced advisors helping you through this process, including lawyers, accountants, capital markets advisors, bankers and other experts. Once you have all these advisors in place, it's tempting to relinquish ownership of the process to them.
Don't do it. No one has a greater interest in completing a successful offering than you and your management team. No one knows your company as well as you and your management team.
You understand the company – its potential and its risks. It is critically important for you and your management team to be part of preparing the prospectus. Use your expert advisors – but own the process.
5.
Hair loss treatments for men best options medical news today
The S-1 is just the beginning
Registering your company with the SEC is a big deal, but really it's just the beginning – not the end.
I've seen some companies get so focused on the prospectus and the milestone of the listing itself, that they lose sight of the fact that going public requires a major change in the way they do business. In other words, it's not just about going public, it's about being public. You should definitely celebrate the day you go effective, but when you show up for work the next day, your life – in terms of reporting – will never be the same again.
Related content: