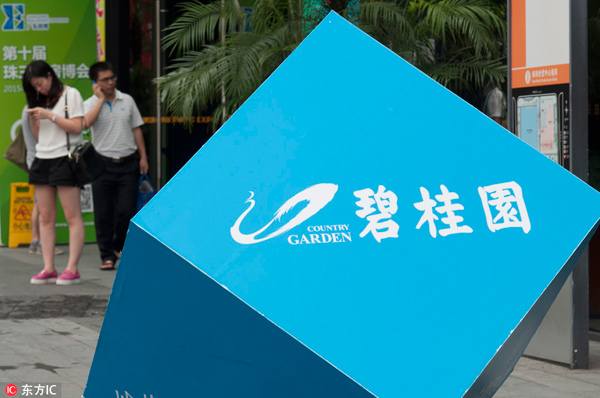 Chinese homebuyers walk past an advertisement of Country Garden during a real estate fair in Guangzhou city, South China's Guangdong province, May 24, 2015.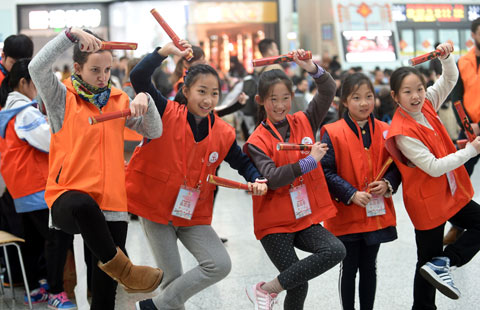 [Photo/IC]
Chinese property tycoon Yeung Kwok-keung is planning an initial public offering of his private school business that could raise at least $200 million, sources with knowledge of the matter said, as demand for education services soars in the world's second-biggest economy.
Country Garden Education Group, based in South China's Guangdong province, is considering selling shares in the United States, the sources added.
The offering could take place as soon as this year, they said.
The Foshan-based school operator is owned by Yeung's family and management of Country Garden Holdings Co, the real estate developer they control, according to one source.
The company has also been weighing Hong Kong as a listing destination.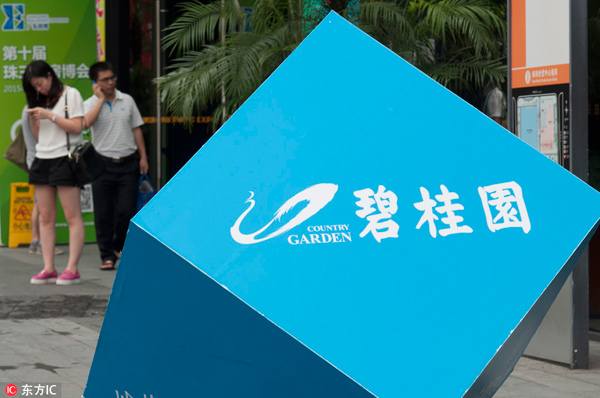 The deliberations are at an early stage, and there's no guarantee they will result in a transaction, the people said.
Country Garden Education is planning an offering as the government implements strict homebuying curbs to curb speculation in the red-hot domestic property market.
The nation's education industry is expected to expand about 78 percent in the five years to 2020 to reach 2.92 trillion yuan ($426 billion), fueled by the two-child policy and an increasing desire for international schooling by China's growing middle class, according to Deloitte.
At $200 million, the offering would be the largest IPO in the US by a Chinese mainland school operator.
China Online Education Group raised $52 million in a June 2016 first-time share sale, the most recent such offering from a Chinese education services company in the US.
A representative for Country Garden Holdings declined to comment.
Kidzone - English Country Garden
Country Garden Education, which markets its services under the Bright Scholar brand, operates 34 kindergartens, 18 primary and secondary schools and 15 extracurricular centers in China, according to its website.