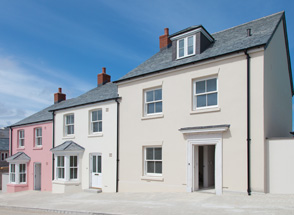 Countryside Properties CEO Is Delighted With Results
Countryside Properties (LON: CSP), a leading UK home builder and urban regeneration partner, has today announced that Ian Sutcliffe, Group Chief Executive, is to retire from the Group on 31st March 2020. He will step down from the Board and be succeeded by Iain McPherson, currently head of the Group's Partnerships South business, on 1st January 2020.
Mr Sutcliffe joined the Group in 2013 as Executive Chairman and led, as Group Chief Executive, its successful listing on the London Stock Exchange in February 2016.
Under his leadership, the creation of the Partnerships and Housebuilding divisions and the adoption of a mixed-tenure approach to placemaking and communities has unlocked significant growth and created strong returns for shareholders.
Mr McPherson has extensive industry experience gained from various roles over the last 23 years in both housing associations and major housebuilders.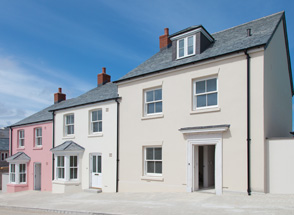 He joined Countryside in 2014 as Managing Director of the Housebuilding South region which he successfully created and grew to its current mature position. As Chief Executive of Partnerships South he has developed key large scale sites in London and the South East and is a key member of our Executive Committee.
David Howell, Non-Executive Chairman of Countryside Properties, said:

"On behalf of the Board, I would like to thank Ian for the outstanding job he has done in leading Countryside.

He has built a fantastic team and successfully guided the company through its IPO in February 2016. He has consistently delivered strong, profitable growth and returns, leaving the Group well positioned for the future.

We are grateful for Ian's leadership of the Group and wish him all the best in the years ahead. We are delighted to welcome Iain McPherson to the Board as Group Chief Executive.

Thank you for sharing!

He brings deep industry knowledge and operational experience to lead the business into the future."
Ian Sutcliffe, Group Chief Executive, said:

"It has been a real privilege to lead Countryside for the past six years.

It is a tremendous business with an incredibly talented workforce. I am immensely proud of what we have all achieved together and I would like to thank David, the rest of the Board and everyone at Countryside for the unwavering support they have given the business over the years.

I have worked closely with Iain over the past few years and am delighted to be handing over the reins to someone of Iain's calibre. I wish Iain and Countryside all the very best for the future."
Iain McPherson, Group Chief Executive Designate, said:

"I am delighted to be taking on the role of Group Chief Executive and to continue the strategy that has been so successful under Ian's leadership.

We have an exceptional business with a fantastic team and I look forward to building on our excellent track record of results and growth."
You can read the full CSP archive by clicking the EPIC code.