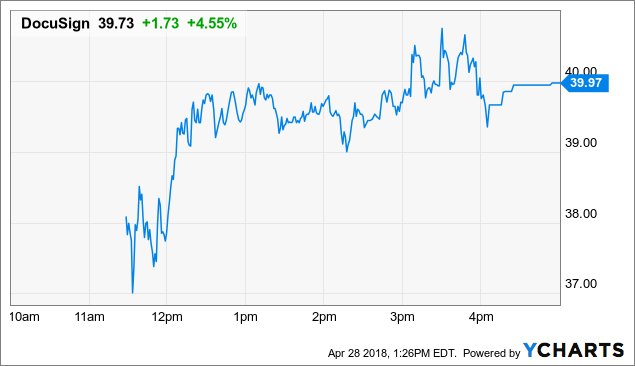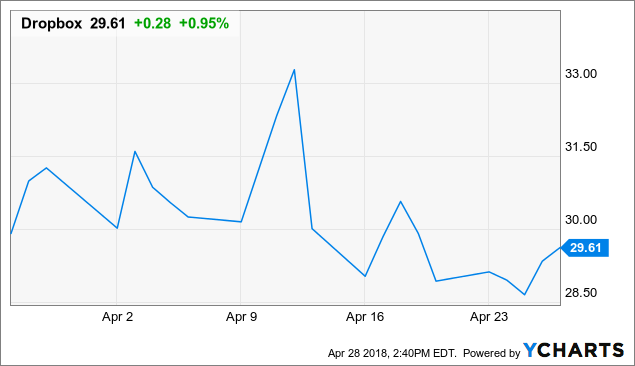 UPDATE: DocuSign shares began trading at $38.36 on the Nasdaq Stock Exchange Friday morning, a 30 percent spike over its offering price of $29.
DocuSign priced its initial public offering at $29, above the digital signature company's expected range, hauling in more than $465.7 million, as it prepares to debut on the Nasdaq Stock Market Friday morning under the ticker symbol DOCU.
The final price shows high enthusiasm for DocuSign's stock on Wall Street.
DocuSign's first range came in at $24 to $26, and the company later raised its projection to $26 to $28.
DocuSign sold 16.06 million shares of its Class A common stock — bringing in $465.7 million.
Existing stockholders could sell another 5.6 million shares — worth $163 million at the $29 IPO price — though the company says it won't receive any proceeds from that stock. Between the common stock and shareholder offerings, $629 million in DocuSign stock sold.
Underwriters also have the option to purchase up to 3.25 million additional shares.
DocuSign is one of three Washington state companies to go public this week alone. Joining DocuSign on the public markets on Friday will be work management software company Smartsheet.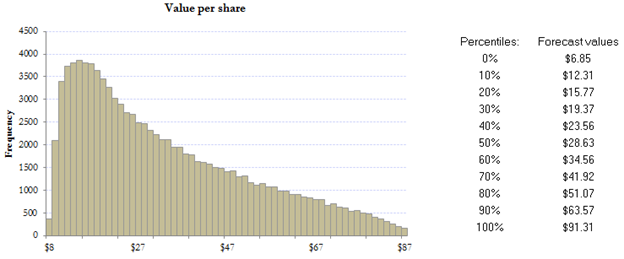 In its first day as a public company, Vancouver, Wash.-based semiconductor laser manufacturer nLight saw its stock soar 68 percent.
DocuSign originally started in Seattle and later relocated its headquarters to the San Francisco Bay Area. However, its Seattle office at the 999 Third Avenue tower remains its largest, with more than 850 people as of December. DocuSign currently holds the top spot on the GeekWire 200 ranking of privately held Pacific Northwest tech companies, though its status as a newly minted public company will disqualify it from the ranking.
For the year ending Jan.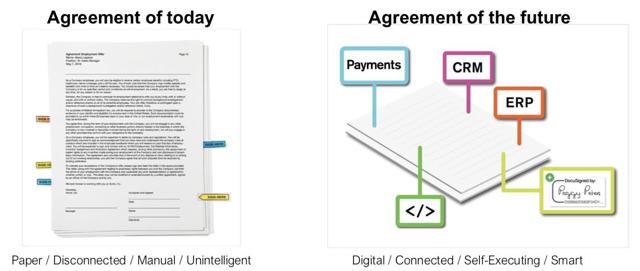 31, 2018, DocuSign reported $518.5 million in revenue, an increase of 36 percent over the prior year. The company cut its net loss in that period from $115.4 million to $52.3 million.
DocuSign hired its current CEO, Daniel Springer, in January 2017 after a long search.
Your Ultimate Investing Toolkit
Springer previously took marketing company Responsys public in 2011 and sold it to Oracle in 2013 for $1.5 billion. Former CEO Keith Krach is chairman of the board, and holds a 6.3 percent stake in the business.
Following the IPO, Sigma Partners holds a 10.8 percent stake in DocuSign, followed by Bellevue, Wash.-based Ignition Partners at 9.8 percent and Frazier Technology Ventures at 6.1 percent.
DocuSign has raised more than $500 million since it was founded in 2003 and expanded beyond its early work in digital signatures into a range of electronic contract and business technologies.
Jim Cramer blames the IPO market for the drag in cloud-related stocks
Long rumored to be an IPO candidate, the company first filed to go public late last month, at the time saying it planned to raise up to $100 million.
Comments Tweet Share Reddit Email