Equitas Small Finance Bank is a small finance bank founded in 2007 by Equitas as a microfinance lender, with headquarters in Chennai, India.
After receiving license from the Reserve Bank of India on 30 June 2016, Equitas began banking on 5 September 2016 as a subsidiary of holding company Equitas Holdings Ltd.
As of 30 September 2019, its distribution channels comprised 853 Banking Outlets and 322 ATMs across 15 states and union territories in India. As of six months ended 30 September, the bank's total loan disbursements stood at ₹4,426 crore and retail deposits stood at ₹2,608 crore.
Equitas Small Finance Bank, a subsidiary of Equitas Holdings, on December 16 filed the draft red herring prospectus with the Securities and Exchange Board of India (SEBI) for an initial public offering (IPO). The bank expects to raise around Rs 1,000 crore through the issue.
Investment banks JM Financial, Edelweiss Financial Services and IIFL Securities are advising the company on the share sale.
ESFB Loan Product
Gold Loans.
Home Loans.
Loan Against Property.
Commercial Vehicle Loan.
Micro Finance.
The bank has a diversified portfolio offering savings, current & deposit accounts, ATM-cum-debit cards, point of sales terminals, and distributing 3rd party insurance products.
ESFB is focussed on digital platform and provides bill payments, SMS banking, mobile banking, RuPay Platinum debit cards, internet banking, biometric ATMs services digitally. The bank also allows registering savings account on UPI based mobile applications.
It has an automated tablet-based loan origination system, digitalised credit processing and automated receipt collection system to reduce the turn around time of customers.
Get Offers
Company Promoters:
Equitas Holdings Ltd. (EHL) is the promoter of the company.
Company Financials:
The bank's net profit during 2nd quarter 2019 was ₹107 crore, while its net interest income stood at about ₹688 crore.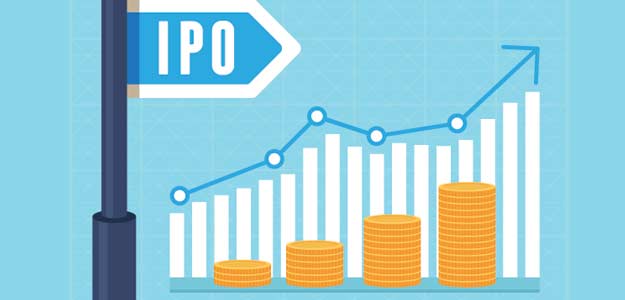 The bank's debt to equity ratio stood at 6.06%.
Equitas Small Finance Bank IPO Details
Reservation Details
The offer includes a reservation of up to Rs 100 crore, for subscription by eligible shareholders of Equitas Holdings and a reservation aggregating up to Rs 5 crore for subscription by eligible employees
Related
Category: IPOTags: Equitas Bank IPO, Equitas Bank IPO Allotment Status, Equitas Bank IPO Details, Equitas Bank IPO GMP, Equitas Bank IPO Listing Date, Equitas Bank IPO Lot Size, Equitas Bank IPO Opening Date, Equitas Bank IPO Price, Equitas IPO, Equitas IPO Date, Equitas IPO GMP, Equitas IPO Opening Date, Equitas IPO Price, Equitas Small Finance Bank, Equitas Small Finance Bank IPO, Equitas Small Finance Bank IPO Details, Equitas Small Finance Bank IPO Price Band, Equitas Small Finance Bank IPO Review, Equitas Small Finance Bank IPO Size, ESFB IPO, ESFB Listing Date, IPO, IPO Allotment Status, IPO News
आ गया IPO EQUITAS SMALL FINANCE BANK - पैसा बचा के रखना - EQUITAS SMALL FINANCE BANK IPO ANALYSIS