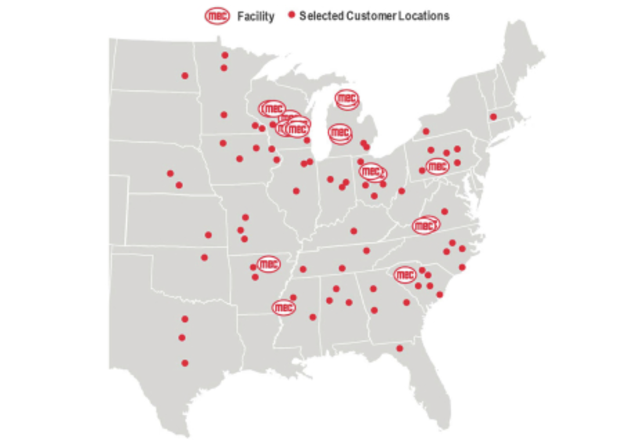 Anytime a weekly IPO calendar is set to raise over $1 billion, it should draw interest. This week is shaping up that way, but investors' feedback is not all that exciting. Their conclusion: Expect some wing flapping, but no flying from this group of six deals.
That's what happened last week.
To recap: For the first week of May, the IPO calendar produced six deals. They raised $1.96 billion. Most of these IPOs flip-flopped in the aftermarket.
By the close on Friday, May 5, four were in the winner's circle, while two were underwater and the average gain for all six IPOs was a minus 0.29 percent.
(Please check "Archives" for the weekly IPO results.) That's right – a minus 0.29 percent.
1999 Vs. Now
In the IPO Wild West of yesteryear, the aftermarket performances were much higher. In 1999, the average opening-day gain was 77 percent for the 543 IPOs priced that year, according to the U.S. Securities and Exchange Commission filings.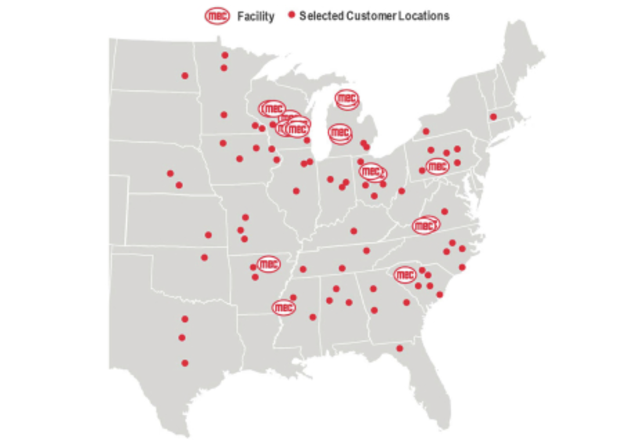 In today's market, the average opening-day gain has melted down to 7.98 percent.
And the face of the traffic has changed.
In 1999, the average size of an IPO was $185.3 million and nearly 100 bankers acted as the lead manager (first name in the upper left side of the prospectus). BT Alex Brown opened the year as the lead manager of the first IPO priced in 1999 and Institutional Equities closed out the year.
Both names no longer appear among the active underwriters.
In 2017, through May 5, the average size of an IPO was $300.2 million and 19 bankers acted as the lead manager.
Week at a Glance
This week's pending IPO traffic is divided into several classes.
One is a billion-dollar baby; three are estimated at $50 million or more, and the other two are small-cap deals (under $50 million each). They are: Gardner Denver Holdings (GDI – proposed); Five Point Holdings (FPH – proposed); Guaranty Bancshares (GNTY – proposed) and Solaris Oilfield Infrastructure (SOI – proposed).
The small-cap deals are A.S.V. (ASV – proposed) and Veritone (VERI – proposed).
It's Insane
Let's take a look.
Billion-Dollar Baby
Gardner Denver Holdings, based in Milwaukee, Wisconsin, is a provider of flow-control and compression equipment, parts, technology and services to customers in the industrial, energy and medical sectors. The company has over 30 manufacturing facilities in the Americas, Europe, the Middle East and the Asia Pacific region with offices in 35 countries.
Its Industrials Group offers a range of products, including rotary screw, reciprocating and sliding vane compressors, multistage and positive displacement, centrifugal and side-channel blowers and vacuum technology, used in manufacturing, mining and construction, infrastructure, transportation, food and beverage packaging and chemical processing, the prospectus says. Gardner Denver's Energy Group offers liquid ring pumps, positive displacement pumps and engineered systems used in oil and gas drilling, hydraulic fracturing (also known as fracking) and well-servicing applications.
Its Medical Group makes and sells flow-control products, including pumps, used by the manufacturers of durable medical equipment such as dialysis machines and ventilators, and in laboratory settings.
Bankers plan to offer 41.3 million shares of Gardner Denver Holdings at $23 to $26 each to raise about $1.01 billion on Thursday, in an IPO set to start trading Friday on the New York Stock Exchange.
 (For more information, please check the IPO profiles found on IPOScoop.com's website.)
Coastal California REIT  
Five Point Holdings, based in Aliso Viejo, California, is a real estate investment trust (REIT) that believes it is the largest owner and developer of mixed-use, master-planned communities in coastal California.
The Best Stocks to Buy for 2020
The company's three existing communities have the general plan and zoning approvals necessary to build thousands of home sites and millions of square feet of commercial space – representing "a significant portion of the real estate available for development in three of the most dynamic and supply-constrained markets along the California coast — Los Angeles County, San Francisco County and Orange County," the prospectus says.
Bankers plan to offer 21 million shares of Five Point Holdings at $18 to $20 each to raise about $399 million on Tuesday, in an IPO expected to start trading Wednesday on the NYSE.
Two from Texas
Guaranty Bancshares, based in Mount Pleasant, Texas, is a bank holding company in the eastern part of the state, about an hour's drive from Texarkana.
Its wholly owned subsidiary, Guaranty Bank & Trust, provides a range of relationship-driven commercial and consumer banking services, as well as trust and wealth management, products and services tailored to meet the needs of small- and medium-sized businesses, professionals and individuals.
Guaranty Bancshares has executive offices in Dallas and Bryan, Texas, which is about 100 miles east of Austin.
Bankers plan to offer 2 million shares of Guaranty Bancshares at $26 to $28 each to raise about $54 million on Monday, in an IPO expected to start trading Tuesday on the NASDAQ.
Solaris Oilfield Infrastructure, based in Houston, is a provider of mobile proppant-management systems that unload, store and deliver proppant (normally sand or ceramic materials) to oil and natural gas well sites.
Among its customers are oil and natural gas E&P (exploration and production) companies as well as oilfield-service companies.
Solaris' systems are deployed in many of the most active oil and natural gas basins in the United States, such as the Permian Basin, the Eagle Ford Shale and the SCOOP/STACK formation.
Bankers plan to offer 10.6 million shares of Solaris at $15 to $18 each to raise about $174 million on Thursday, in an IPO set to start trading Friday on the NYSE.
Heavy Equipment and A.I.
A.S.V., based in Grand Rapids, Minnesota, is a manufacturer of a range of high quality compact track loader and skid steer loader equipment, marketed through a distribution network in North America, Australia and New Zealand under the ASV and Terex brands.
Bankers plan to offer 3.8 million shares of A.S.V.
at $8 to $10 each to raise about $34.2 million during the week of May 8, in an IPO that is set to start trading on the NASDAQ.
Veritone, based in Newport Beach, California, provides a cloud-based artificial intelligence platform that "unlocks the power of cognitive computing to transform unstructured audio and video data and analyze it in conjunction with structured data in a seamless automated manner to generate actionable intelligence," according to the prospectus.
Bankers plan to offer 1.3 million shares at $14 to $16 each to raise about $18.8 million during the week of May 8, in an IPO expected to trade on the NASDAQ.
A Break in Mid-May
This brings us to the week of May 15, when the IPO calendar is clean and green.
But that could change on Monday when the SEC's filing window re-opens for business.
Stay tuned.
Disclosure: Neither the author nor anyone else on the IPOScoop.com staff has a position in any stocks mentioned, nor do we trade or invest in IPOs.
The author and IPOScoop.com staff do not issue advice, recommendations or opinion.
This entry was posted in The IPO Buzz. Bookmark the permalink.