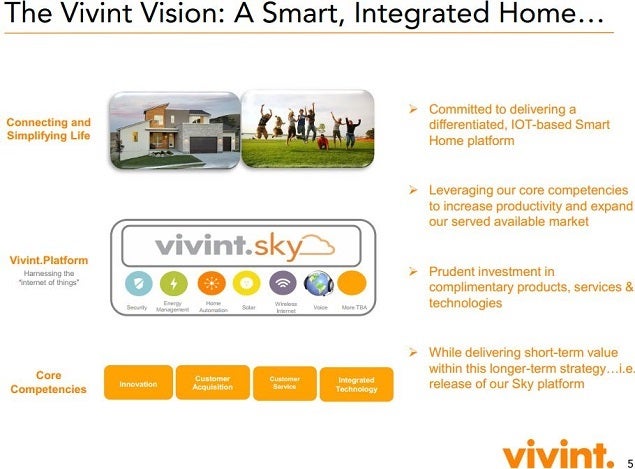 There are very few opportunities for investors to support renewable energy, help consumers to reduce utility bills and have a shot at making a handsome return.
The Blackstone Group L.P.'s (NYSE: BX) late August announcement of its Vivint SolarIPO may provide investors with that rare opportunity.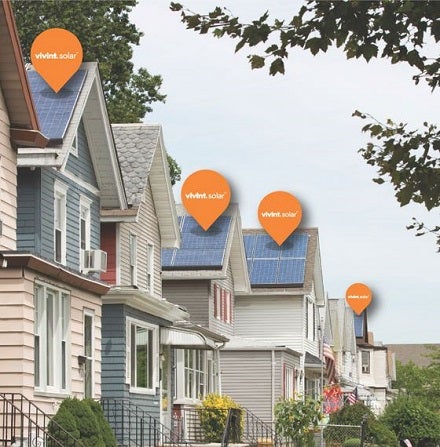 On September 18 Blackstone Group offered fresh details.
The new issue is proposed to be traded under the symbol (NYSE: VSLR) and raise up to $371 million — up from the originally announced $200 million — by pricing 20.6 million shares at $16 to $18.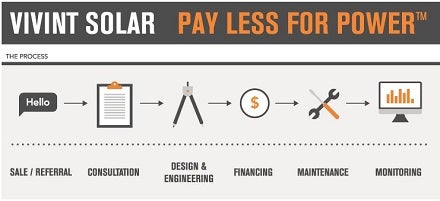 The Blackstone Group is well known for buying distressed or undervalued companies and turning them around.
Blackstone enhances or accelerates the company's strategic vision, bolsters the management team and infuses the capital needed for growth.
Although private equity by definition is patient capital, in this case Blackstone investors will see quick gains on the company's 2012 Vivant purchase.
Related Link: The Sun Never Sets on Blackstone Group LP
The proposed IPO price range would value the Vivint Solar enterprise in the range of $2 billion, which is basically the acquisition price that Blackstone paid for all of Vivint — not just its solar line — back in 2012.
Cross-Selling And Marketing Opportunities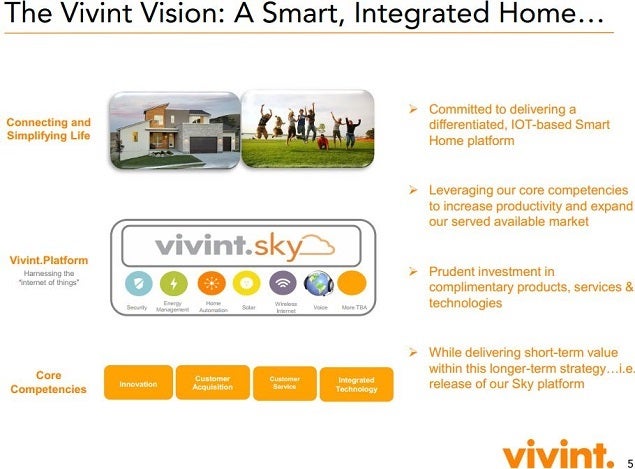 Vivint Solar will have access to hundreds of thousands of Vivint home security and home automation customers as well as additional sales and marketing synergies.
The Vivint Solar prospectus cited 850,000 existing Vivint customers as of June 30, 2014.
How Have Solar City IPO Investors Fared?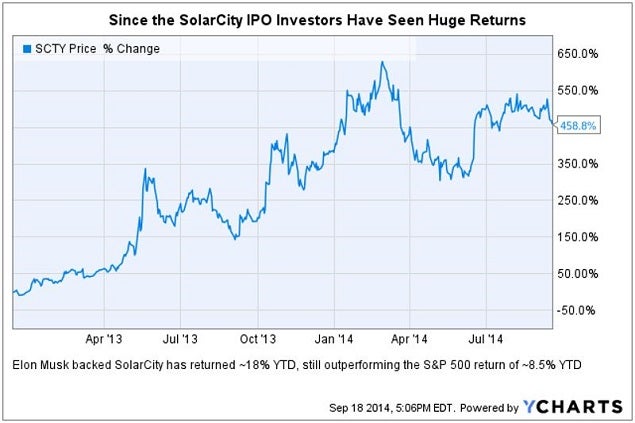 Since the announcement of the Blackstone-backed Vivint Solar IPO in late August of this year, high-flying SolarCity Corp (NASDAQ: SCTY) shares — which had already come down from all-time highs earlier in the year — have been trading in a fairly narrow range.
Solar Energy Is Still In Early Stages Of Adoption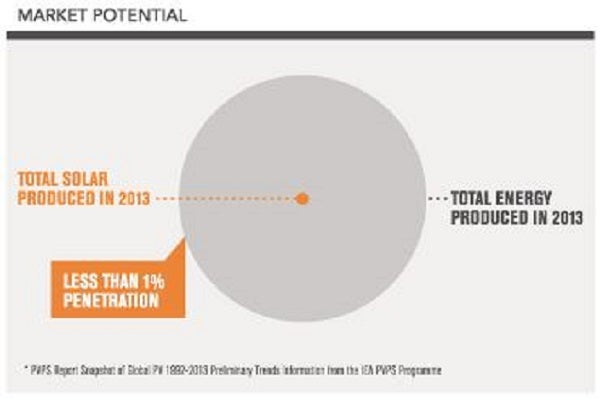 (Source: Vivint Solar prospectus)
Industry estimates peg SolarCity with about a 30-percent market share, with newcomer Vivint Solar weighing in at about 9-percent market share.
The good news for both of these companies, along with smaller competitors Sungevity Inc.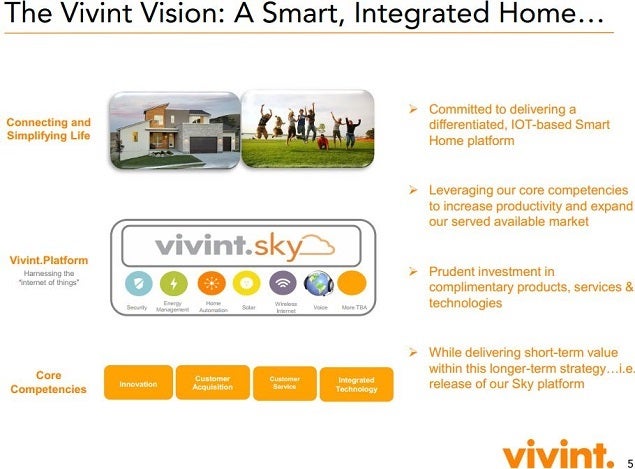 and Sunrun Inc., is that solar energy accounted for less than 1 percent of energy produced in 2013.
Related Link: Blackstone Files a New Real Estate IPO - Should Investors Be Excited?
Vivint Solar Prospectus Highlights
Positive market trends cited by the company include declining solar energy system costs, rising retail electricity costs, the availability of net metering and the Federal Investment Tax Credit (ITC), as well as availability of state and local incentives.
Risk factors detailed in the prospectus include the risk of loss of financing for customers, a possible reduction in the retail price of utility-generated electricity, potential future utility or regulatory barriers, the loss of currently available rebates and tax credits — particularly the scheduled reduction of the Federal ITC in 2017, changes in net metering costs or availability, as well as general business risks.
What About Growth Rates For Vivint Solar Installations?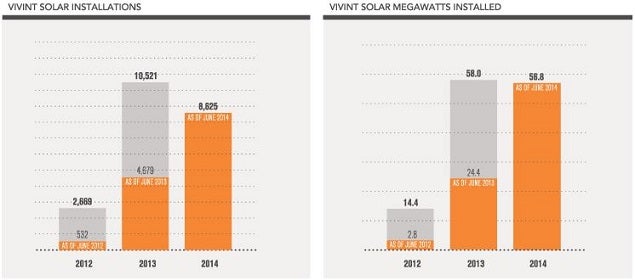 (Source: Vivint Solar Prospectus)
These two charts illustrate the bullish case for Vivint Solar.
The rate of growth measured by number of installations and number of solar megawatts installed through June 30, 2014 resemble the classic "hockey stick" shape, which results from monster growth rates.
Investor Takeaway
It is always risky to invest in new issues, and investors should always perform due diligence and seek out professional advice.
However, when Blackstone sponsors an IPO investors can go back and review the relative performance of companies Blackstone has recently brought public, including: Hilton Worldwide Holdings Inc, Brixmor Property Group Inc, and La Quinta Holdings Inc.
© 2020 Benzinga.com.
Vivint Solar Contract
Benzinga does not provide investment advice. All rights reserved.