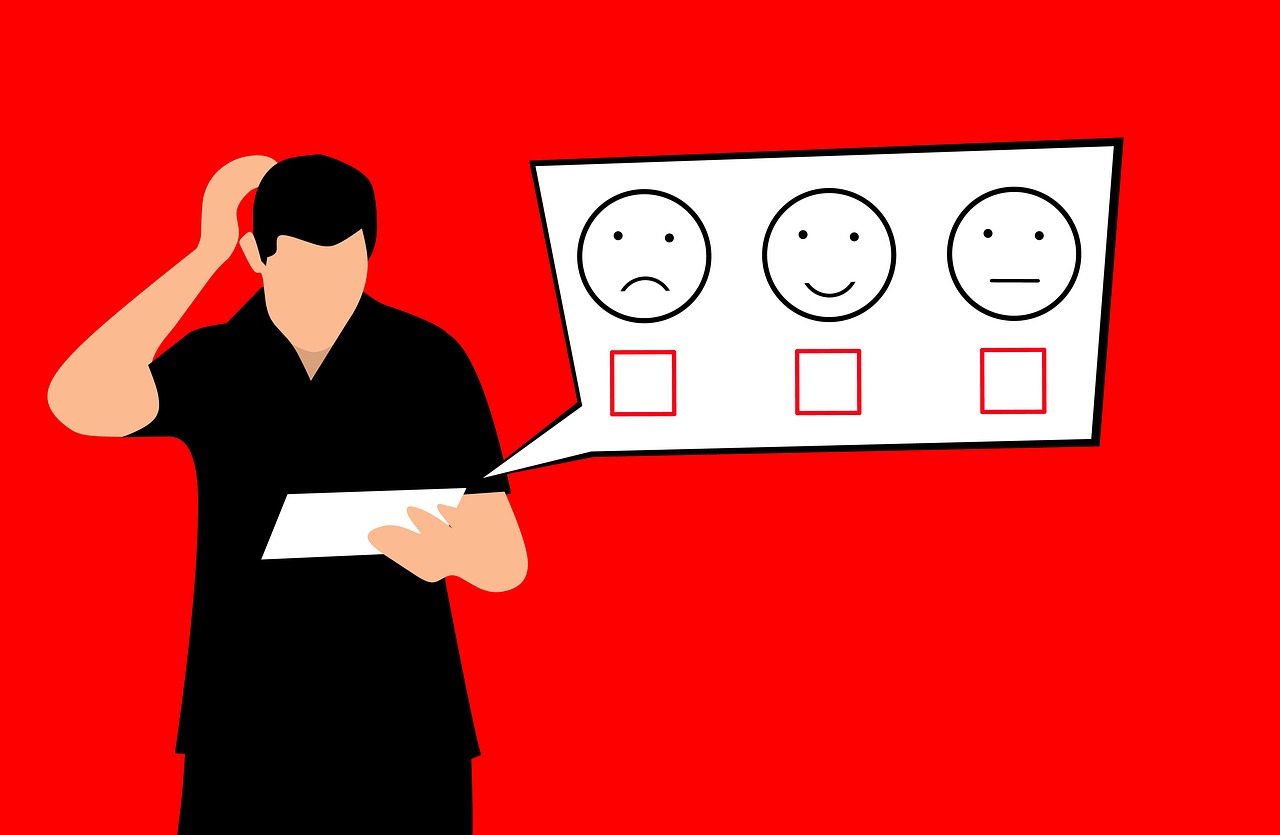 Do you still try to do cryptocurrency trading manually?
Do you wonder when to buy or sell?
Do not to do that because Algorithmic cryptocurrency trading is possible! Millions of people tried to predict what will happen with the cryptocurrency market, traded manually on the exchanges, and they all lost money
In this course, Petko Aleksandrov - Head mentor at EA Forex Academy, will provide you with 12 Expert Advisors(Robots) every new month. This algorithmic cryptocurrency trading system he has created during the last two years.
No matter, you are a beginner or advanced trader, or you do not have any experience in trading, or you are just curious about the cryptocurrencies that everybody is talking about.
Mr Aleksandrov will go through each step and show you all you need to know in details to do cryptocurrency trading fully automatically.
The Mentor will share a fantastic formula that he calls "Never losing formula", which you can use to handle your losing trades in a way, that you will end up always on profit or worst case scenario on 0.
"This formula will change your trading!" says Mr Aleksandrov in the course...
In this course, Petko teaches the essentials of creating profitable strategies and what process he goes through to have them as ready Expert Advisors for professional cryptocurrency trading without any programming skills. The key point is that he is trading many Robots in one trading account.
What will you learn in the course?
export the Historical data from your broker, which is the first important step in algorithmic cryptocurrency trading

the Never losing formula which is the unique technique to avoid having loses in the account

create strategies over the Historical data on different time frames for different cryptocurrencies

you will know the trading specifications and terminologies about cryptocurrency trading

how to select which strategies to trade with from the 100s that you will create

automate the strategies as Expert Advisors with few clicks of the mouse

place the Expert Advisors properly on Meta Trader, with Magic numbers to follow the performance

combine the Never losing formula with the created Expert Advisors

trade the 12 Expert Advisors that Petko will provide you with
You will receive the 12 EAs(Robots) for the algorithmic cryptocurrency trading as a bonus!
10 FAQ cryptocurrency trading - The Revolution course
And more, every month, I will update the course with new 12 Expert Advisors, and once enrolled in the course, you will receive them for free. This way, with the time you will collect a vast portfolio of different experts.
No IT skills are required, you will receive the EAs ready to use, and you will learn how properly to put them on Meta Trader platform.
This is a free platform provided by the brokers.
Petko believes that the only profitable traders are not the once that are most knowledgeable, but the ones that are not greedy and have no fear to trade. That's why he created EA Forex Academy, where he teaches algorithmic cryptocurrency trading to avoid these two feelings in the students.
In many free videos and courses, he proves that the success in cryptocurrency trading comes with diversifying the risk by trading multiple strategies and assets in one trading account.
Contents and Overview
This cryptocurrency trading course is aimed at teaching beginner and advanced traders that are looking to bring their trading skills on the next level.
You will start with the proper way to download Historical data from your broker's platform, which is the most essential step when creating profitable and robust strategies for cryptocurrency trading.
You will see with live demonstrations how Petko Aleksandrov is creating whole collections with strategies.
Next, you will see how he is selecting and comparing each strategy using EA Studio strategy builder(if you decide to test it, you may sign up and use 15 days free trial).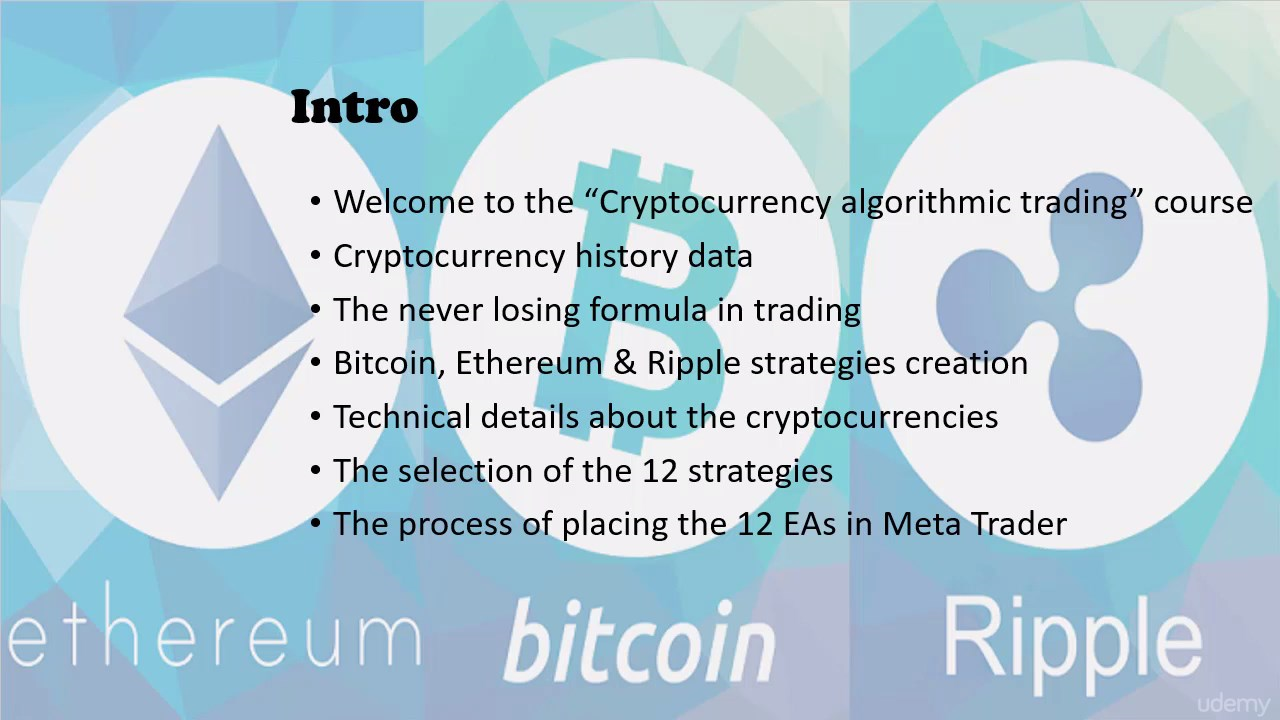 In this course, you will examine a portfolio of 12 EAs on the three most popular cryptocurrency trading instruments - Bitcoin, Ethereum & Ripple.
You will learn how to use the strategy builder if you want to create your Expert Advisors for different cryptocurrencies or trading assets. The lectures in the course are structured in a way that you will be able to follow along with the whole process.
You will examine how to perform robustness test for each strategy before placing it even for testing on a Demo account.
It is better a strategy to fail before putting it on a live account, than after.
By the end of this revolution class, you will examine how to place these 12 Expert Advisors on one trading account and what you need to know to test these strategies and select the best performers to trade on a live account.
Who is the Instructor?
After the University, Petko Aleksandrov graduates the London Academy for trading, where he starts to develop his trading strategies with surprising profit.
He was invited to stay in, but he decides to move on his own with the algorithmic trading because he already knew that this was the future. He established the EA Forex Academy, and during 2017-2018 he had more than 12 000 students joining his courses.
Now he is focused on algorithmic cryptocurrency trading because these are the most volatile assets nowadays.
As in all of his other courses, you will receive full support personally by Petko within 12 hours.
The best thing - you receive lifetime access to this course which means that all updates and improvements of the cryptocurrency trading system from Petko, you will have it at the moment!
Also, there is a 30-day money-back guarantee, so you can use this option if you feel that this is not the course for you.
See you inside the class!
Who this course is for:
Traders who wish to learn how to close every trade on a profit or worst case scenario with zero losses
Traders who wish to profit fully automatically and not to spend the whole day in front of the screen
Traders that do not want to pay any costs for the actual purchase or mining of a cryptocurrency
Traders who wish to trade on the value of the cryptocurrencies in order to make profits